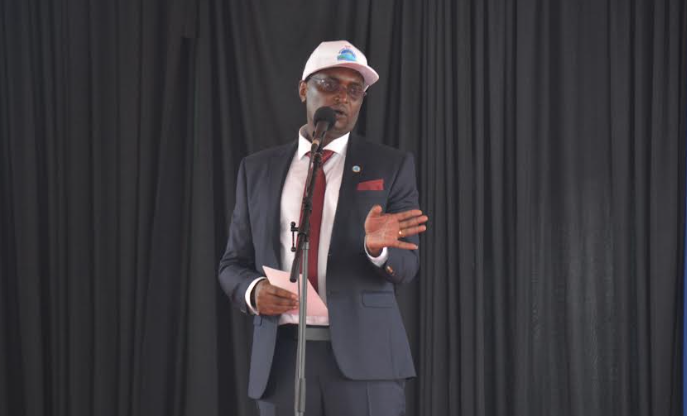 Dairy farmers from Meru Central Dairy Cooperative Union have promised to increase milk production capacity from the current 406,000 to 1 million liters per day following various interventions by the government.

The union, which has a membership of more than 30,000 farmers drawn from the Mount Kenya East region, held their eighth annual dairy farmers field day Friday, which was presided over by President Dr. William Ruto, who promised to ensure a reduction of sex semen from the current Sh 8,000 to Sh 1,500.
This will be enhanced by the acquisition of a machine that will produce 500,000 doses of sex semen as opposed to the current status, where the semen is usually imported.
Led by the union's Chief Executive Officer (CEO), Kenneth Gitonga, the farmers said the move is a major milestone for milk production as the number of heifers will increase among the dairy farmers.
"Our main aim for holding this field day is to see how we can increase our milk production both for local consumption and export in order to increase our earnings. We have cows, but the average production of milk is still low, with an average production per farmer standing at five litres.
"Our agenda is how to increase the productivity of our cows from five to ten litres and this will now be a dream come true following interventions by the President," said Gitonga.
Gitonga added that the union had already acquired a piece of land where they were set to establish a factory for the manufacturing of animal feeds in order to ensure that farmers have access to cheap and standard animal feeds.
"We are grateful that the government has also promised to give us Sh100 million out of the Sh200 million we require to set up the industry, and this will go a long way in boosting our milk production as a dairy union," said Gitonga.
He also lauded the government for promising to zero-rate the prices of animal feeds' raw materials in the proposed Finance Bill 2023, adding that this will automatically lower the prices of animal feeds.
Nicholas Kirimi, a farmer who attended the field day, called on the farmers to consider rearing more dairy cows to create employment as well as improve their living standards.
"It is very clear that dairy farming is set to be the next gold mine, and we need to grab this chance at the earliest opportunity in order to reap the benefits emanating from the ongoing government efforts," said Kirimi.