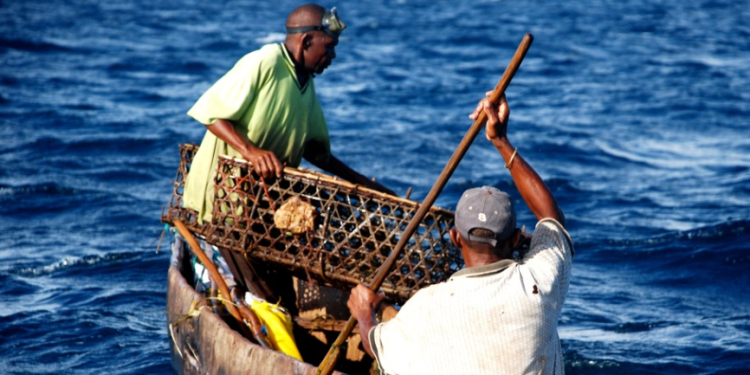 Restocking of Lake Victoria with fingerlings and major construction of fish landing sites are top on the government's comprehensive strategy to tap resources in the blue economy to transform the lives of Kenyans.

According to UNDP policy brief, fisheries account for only about 0.5 per cent of the Gross Domestic Product (GDP) and generate employment for over two million Kenyans through fishing, boat building, equipment repair, fish processing, and other ancillary activities
The policy however notes that blue economy has a great potential to contribute to higher and faster GDP growth in Kenya. Innovation and growth in the coastal, marine and maritime sector could deliver food, energy, transport, among other products and services and serve as a foundation for sustainable development in Kenya.
Speaking on the plan, President William Ruto noted that the country has a lot of resources in the blue economy, which remain untapped.
"The Government has come up with a comprehensive plan to tap resources in the blue economy to transform the lives of Kenyans. Part of the comprehensive plan will focus on restocking Lake Victoria with fingerlings to shore up fishing stocks."
"The blue economy will be an economic game changer for this country. We are going to integrate the sector for food security and employment opportunities for our people," he said.
The mining and blue economy Cabinet Secretary Salim Mvurya said the Government was exploiting the potentiality of the sector to create jobs.
He said plans were underway to transform Beach Management Units (BMUs) into savings and credit cooperative societies.
In November last year, the Cabinet approved the Sh1 billion fisheries and aquaculture project in Kisumu County as part of plan to tap potential of blue economy.
The project located at the Kabonyo/Kanyagwal ward will facilitate training, research, innovation, and best practices in Fisheries and Aquaculture through demonstrations and incubations.
Other programmes under the project include adoption, domestication and selective breeding of Common Carp, Milk Fish, Tilapia and catfish to increase the numbers available to small and large scale fish farmers.
The project will also offer complimentary sources of production of raw materials for animal feeds and fertiliser thereby reducing the current inordinate pressure on Lake Victoria to rejuvenate the lake's fish production.
CS Mvurya earlier disclosed that Kabonyo Kanyagwal fisheries and aquaculture research centre project will produce 7 million fingerlings annually and this will boost food and nutritional security.
At the same time to further cushion farmers from post-harvest losses, the government has embarked on a major construction of fish landing sites along the lake region to promote value addition.
On Saturday, President William Ruto presided over the launch of Mulukhoba fish landing site in Budalangi, Busia County. The facility's cold room will process more than 10 tonnes of fish in a day.
The improved refrigeration will help maintain a long shelf life and guarantee quality of fish from Busia and the neighboring counties.