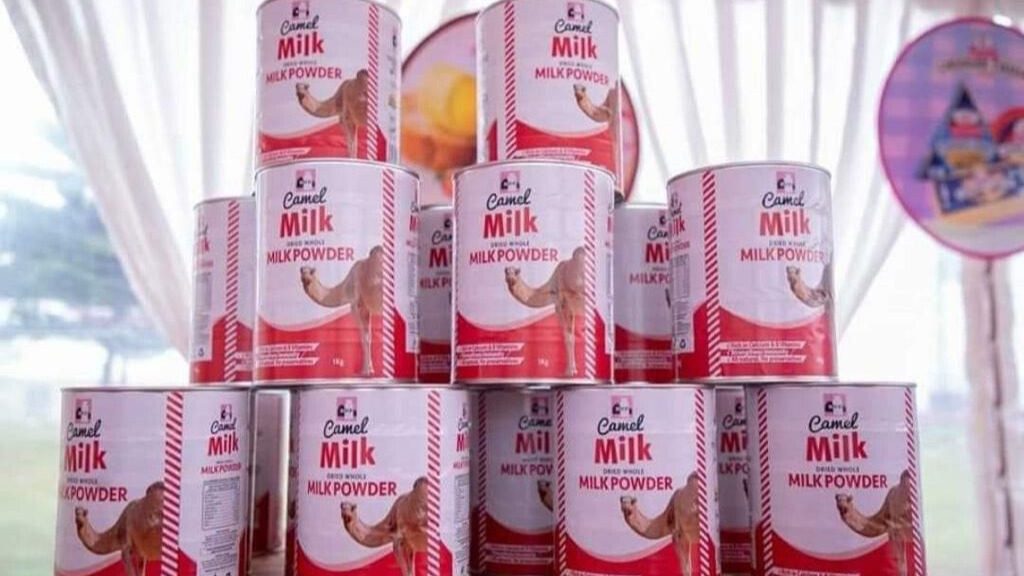 KENYA – The Northern Kenya Milk Co-operative in partnership with one of the leading Kenyan dairy processors, the New Co-operative Creameries, (KCC), has launched its first processed Camel whole Milk Powder into the Kenyan market.
According to the Food and Agricultural Organization (FAO), in northern Kenya, the camels produce far more milk than the local cows, with the camel producing an average of 4 kg milk daily with a maximum of 12 kg while a cow produces 0.5–1.5 kg per day.
"Processing Camel milk into powder requires different technology than cow milk, which enhances shelf life and can be sold locally and exported; the benefits of camel milk has been researched and well documented," a statement from a LinkedIn post stated.
"This can be replicated and scaled up in other camel production systems. Key to success is scale and impact will be quality and consistent supply of milk and milk quality standards and assurance systems."
A report from the Kenya Climate Innovation Center(KCIC) indicated that camel milk production in the Northern Kenya region involves various parties from the milk marketing operations drawn to the value chain.
"The difficulty is that the mechanism for producing camel milk significantly depends on the vagaries of weather, which leads to changes in milk availability and costs," KCIC stated.
The report also noted that the production system's regular operation is interfered with by these climate fluctuations and rainfall seasonality, which are accentuated by fluctuating weather conditions.
Farmers to attain new yield targets after tax reliefs
Meanwhile, President William Ruto Saturday has revealed that Kenya is on course to attain new milk production and coffee yield targets as a result of duty waivers under the Finance Act 2023.
He added that the government is keen to raise national milk production by enhancing milk yield per cow from the current average of 2 litres to 7 litres daily in a bid to support the incomes of small-holder farmers.
In addition, he noted that the government intends to double milk production to 10 billion litres, since there is a market for milk products on the continent.
"We have waived tax on the incentives of those who want to manufacture vaccines for our animals so that the cost can be affordable, and the cost of animal feeds has to go down as we have also waived tax on the feeds," he said.
"Investments in the preservation and processing infrastructure are aimed at building up the country's capacity to export to our region as well as the broader African market."
Earlier, the country's deputy president, Hon. Rigathi Gachagua reiterated the government's push to transform and complete the modernization of the New KCC in a bid to expand its market share and build capacity for dairy farmers.