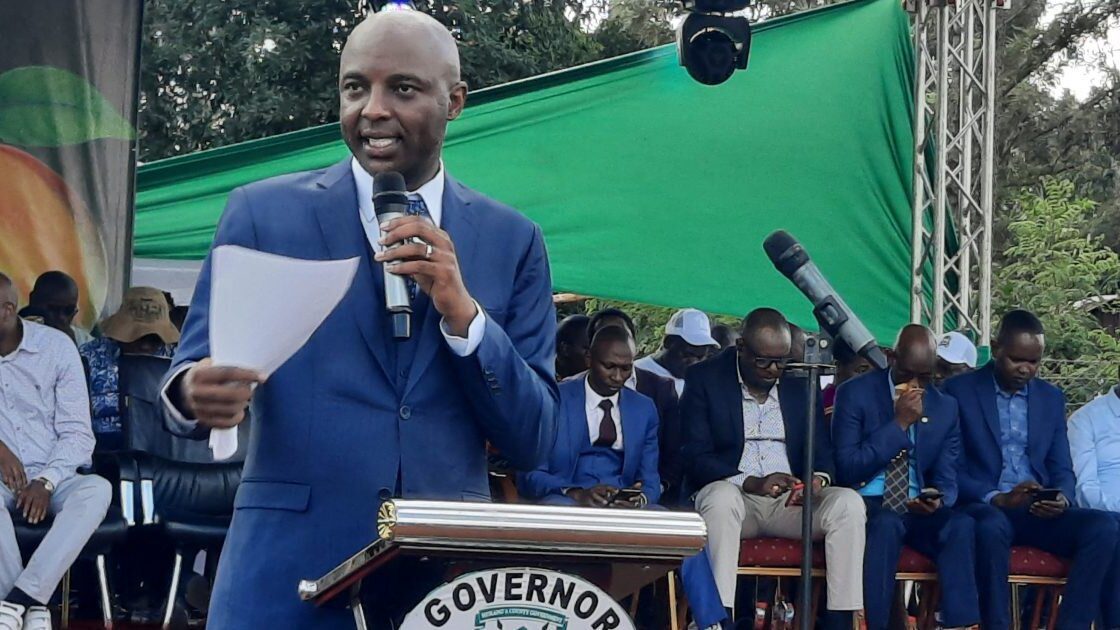 KENYA – The Government of Kenya has launched the Guaranteed Minimum Returns (GMR) programme, which is aimed at supporting and aggregating dairy and mango farmers to enable them to better market their produce.

The National government has allocated US$1.5 million (Sh200 million) to actualize the GMR programme and boost the two sectors which were in the past performing poorly.
Early this year, the County Assembly of Murang'a passed regulations, which will see the establishment of a County Farm inputs and Incentive fund.
The fund would enable mango and dairy farmers to access subsidies and incentives to boost production at the farm level and value chains and therefore increase earnings.
Murang'a County Governor Irungu Kang'ata said that the programme has prioritized the two sectors as they involve farmers in the upper parts of the county, which are agriculturally rich.
"Since January this year, the registered farmers have been receiving a subsidy which is paid together with producer prices paid by the processors," Kang'ata noted.
In the dairy sector, 16,504 farmers have already received US$0.025 (Sh 3.50) per litre of milk on top of the amount paid by the processor.
The governor explained that about 3, 000 farmers are yet to receive their payments due to hitches arising from the personal details they provided.
Kang'ata said they have settled on 13 dairy cooperative societies which have a membership of 19, 254 farmers.
He noted that dairy farming in Murang'a is one of the main economic activities and the subsidy will go a long way to boost farmers' earnings and help them produce more milk.
Kang'ata said the dairy farmer who received the highest subsidy was paid US$457.7 (Sh63, 000) after delivering more than 18, 000 litres of milk per month.
The governor asked dairy farmers who are yet to join cooperative societies to do so and called upon the small groups to join the big cooperative societies to benefit from the GMR.
Leaders who attended the launch hailed the governor for the ambitious programme that they said will transform the agriculture sector.
"These are the kind of projects we need in the country. I have not seen such a programme anywhere else," Trade Cabinet Secretary Moses Kuria said.
Towards the end of last year, Murang'a County Assembly approved the County Agricultural Subsidy Policy that laid the basis for a roadmap to attaining GMR for both dairy and mango sectors.
Murang'a County is among the high producers of coffee, tea, bananas, and avocados, with MCAs calling for the county government to include all the products in the programme.