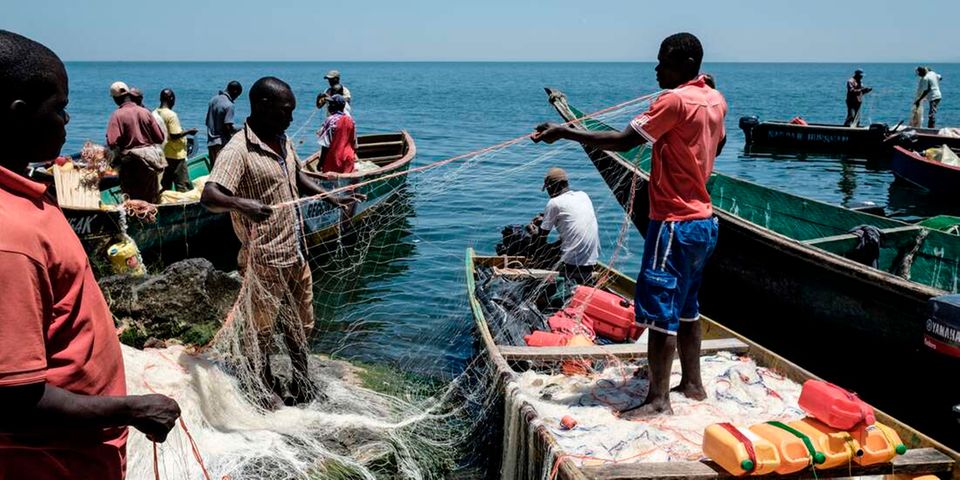 KENYA – Kenyan government has established a US$212.5 million initiative comprising 12 projects that will boost small-scale fish farmers and enhance the management of priority fisheries and mariculture while increasing access to complementary livelihood activities.

According to Cabinet Secretary, Mr Salim Mvurya, the 12 projects initiative, is set to be implemented by the Ministry of Mining and Blue Economy, with five of the projects aimed at exploring and utilizing aquatic products, marine life, aquaculture, and blue biotechnology.
"The initiative is expected to create more opportunities for fisherfolk and impact their livelihoods and the local economy," Mr Mvurya said.
Although only five of the projects are accounted for, Mr Murvya added that the projects will be a welcome relief to fish farmers as most continue to harvest immature cage fish for sale at a throwaway price to avoid losses due to increased deaths.
One of the projects involves the implementation of the Kabonyo Fisheries and Aquaculture Service and Training Centre of Excellence (KFASTCE) which is worth US$7.3 million in investment, he noted.
The implementation involves a joint partnership between the Kenyan government and the government of Hungary, which has provided the funding for the first phase of the project.
"The KFASTCE project will comprise the development of the Nile Perch Technology and Innovation Centre, the Aquaculture Resource Centre, and the Kenya Fishing School."
The ministry also noted on the implementation of the Aquaculture Business Development Programme (ABDP) is a US$109.2 million project funded by the Government of Kenya and the International Fund for Agricultural Development in 15 counties for 8 years.
It highlighted the implementation of The Kenya Marine Fisheries Socio-Economic Development Project (KEMFSED), a five-year project jointly funded by the World Bank and the Government of Kenya for US$73.3 million.
The other 2-year project involves the construction of the US$19 million Shimoni fish port by the Kenya Ports Authority with a vessel monitoring system installed to monitor industrial fishing vessels in the Exclusive Economic Zone.
The CS pointed out that the ministry has piloted cage farming among vulnerable women groups in Siaya County and plans to expand the pilot to the rest of the riparian communities.
Meanwhile, FAO has reported global tuna fishery data indicating that more than seven million tons of tuna are caught annually, representing 20% of the value of all species taken from the sea and more than 8% of all ocean products traded globally.
Due to the importance of tuna, for sustainable development and food security, FAO notes that the market demand for tuna is high and is beyond the capacity of fishing fleets.