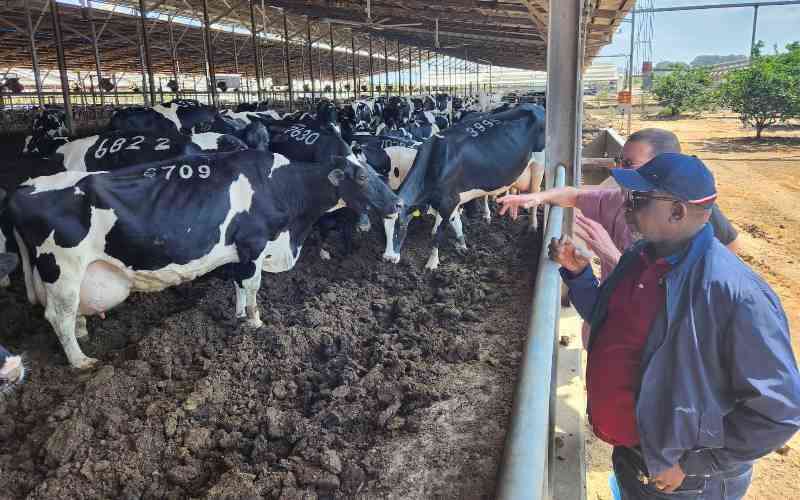 Kenya is looking to attract investors from Israel to boost local food security initiatives by the government.

Agriculture and Livestock Development Cabinet Secretary Mithika Linturi has said that his Ministry has set sights on attracting investors from Israel to help its plan to make Kenya food secure by 2030.
Linturi, who is in Tel Aviv, Israel as part of a President William Ruto's advance delegation, has promised to seal deals with Israel's agribusiness firms to help Kenya boost her food production capacity.
"We are looking forward to signing agreements on Public Private Partnerships (PPP) with some of Israel's big manufactures in the agricultural value chain to address food security concerns in our country and benefit our small and large scale farmers in both crop and livestock farming," said Linturi.
Israel boasts of successful irrigation and livestock farming despite having harsh weather conditions since only twenty per cent of its land is arable.
"I had the privilege and firsthand experience of success stories in the agricultural sector during my trip to Israel," said Linturi.
Linturi promised that his ministry is working round the clock to adopt modern farming in order to increase agricultural productivity.
"We must move away from rain-fed agriculture and adopt modern farming like drip irrigation to improve food production in Kenya," he said.
He is accompanied by Economic Advisor to the President, Augustine Cheruiyot, who on his part promised that the government is keen on PPPs to unlock Kenya's agricultural potential.
President William Ruto is on a two-day State visit to Israel on the invitation of Prime Minister Benjamin Netanyahu and is expected to lead the Kenyan government in signing agreements on areas of collaboration between the two countries.
During the visit, Ruto and Netanyahu will hold high-level bilateral meetings and discuss areas of mutual interest, including agriculture, technology and innovation, manufacturing and defence cooperation.
Ruto is expected to visit several agricultural projects in the Middle East country that is renowned for its mega strides in irrigation.