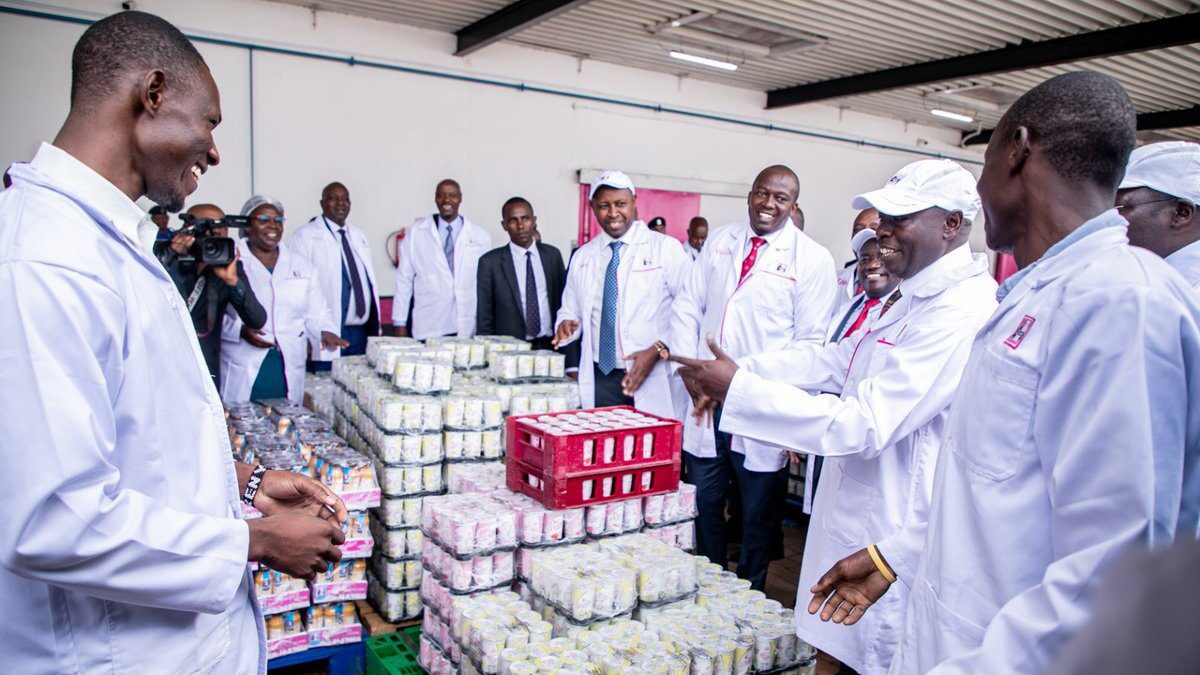 KENYA – Kenyan government is set to reform the dairy sub-sector through the modernization of one of the leading dairy processor in East and Central Africa, the New Kenya Cooperative Creameries (KCC) factories, and the expansion of its local and national market.
Speaking during a visit to the New KCC milk processing plant in Nairobi, the Deputy President, Rigathi Gachagua said the government will help the dairy processor to acquire new market for its milk products within the national and county government institutions and school-feeding programmes in learning institutions.
"The Government will introduce far-reaching reforms which will increase returns for milk farmers and that farm-gate prices will shoot up to at least Sh60 per litre," he said.
He noted that the measures are part of the Government's efforts to transform the dairy industry and empower the state-funded entity so that the company can process milk for local consumption and foreign markets.
In addition, he noted that the intention is to turn around the company to profitability and aims to double the processed milk to over three million litres per day for higher returns to farmers.
"The reformation will double to eight per cent the contribution of the subsector to the nation's Gross Domestic Product."
Rigathi added that New KCC is a government-owned entity, an organization that serves and supports and serves dairy farmers and is not a profit-making entity.
Gachagua noted that the State-owned entity is a player to cushion the farmers and the consumers against market forces like fluctuation of prices.
"Milk sector has been affected by conflict of interest and state capture for long, New KCC is the vehicle that will sort out the dairy farmers," said Gachagua.
Gachagua said he will work with the New KCC Board of Directors to explore new markets for its milk among the government institutions.
"We are going to create a market for New KCC in government institutions. If there is a good market, the company will increase prices. Other private companies will also increase prices because of competition in the market," he said.
He underscored that the agriculture sector has provided jobs to many households in the country as it directly contributes 22 per cent to the Gross Domestic Product and 27 per cent indirectly through linkages with other sectors.